THE BANSHEE ZONE

Banshee Zone Gallery Page 3

BenBB from Roswell New Mexico, rides this sweet '96 Banshee... decked out with
a K&N with Outerwear on an UMI adapter plate, Dyna FS adjustable ignition, Works triple rate front shocks with Ricky Stator +2+1 A-Arms, Holeshots on Douglas rims, Mohawks and Dune Hoppers for sand, DG Nerfs and other odds and ends. Red, white, and ballistic !!
http://www.dfn.com/benkaren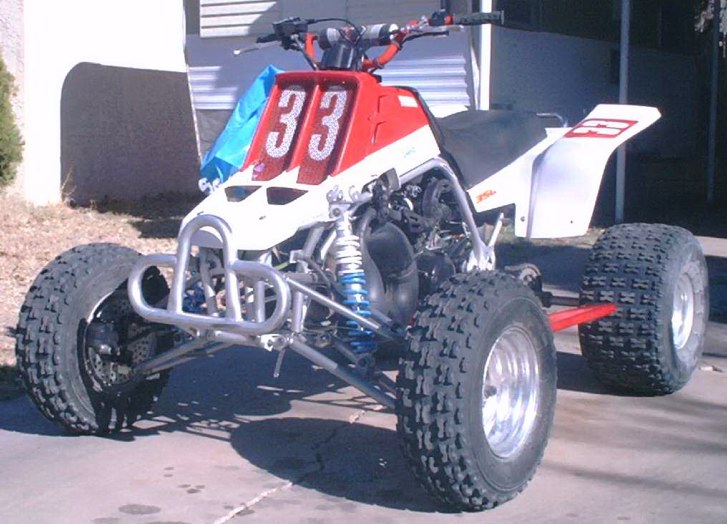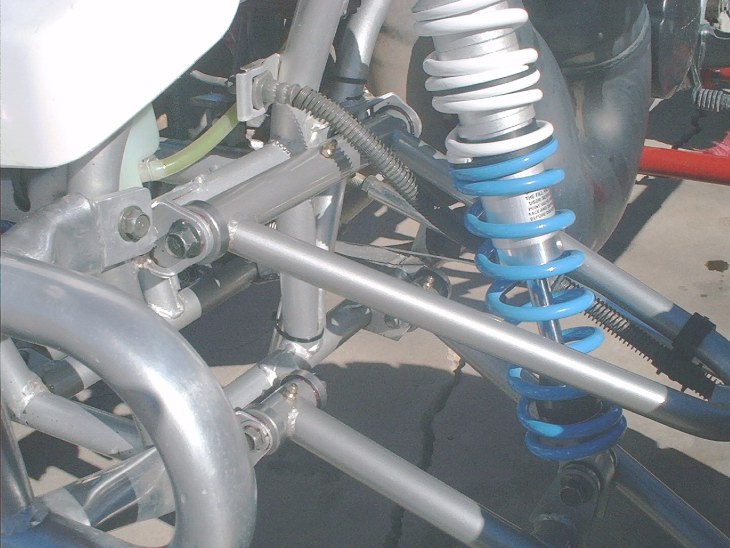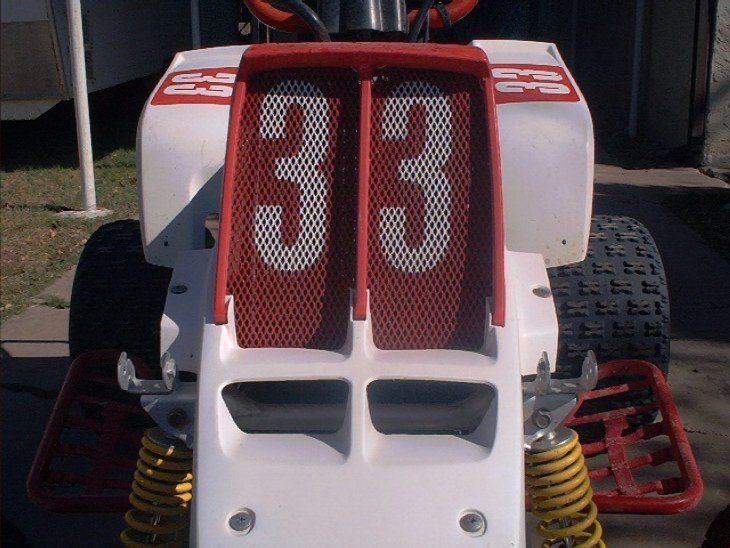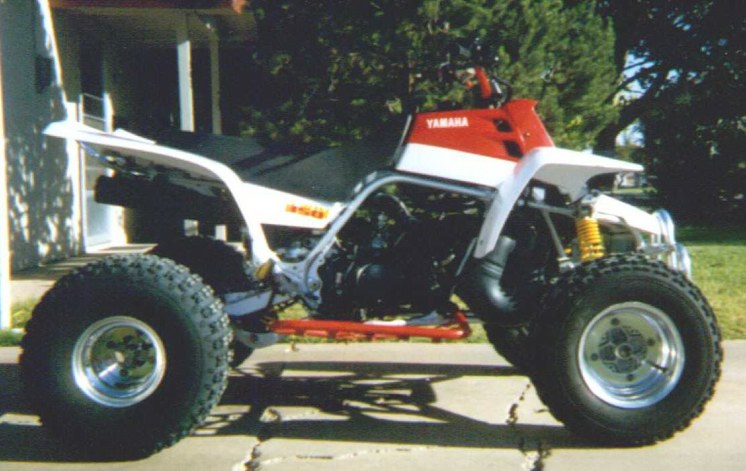 "BigB" sent in this great picture of his 1997 Banshee. The quad uses .060 Vito's Power Pistons, the head is milled .40, ported and polished intake and exhaust, boyesen power reeds, fmf fatty's, 330 mains, 32.5 pilots, mikuni 5L1 needles and twin K&N's.....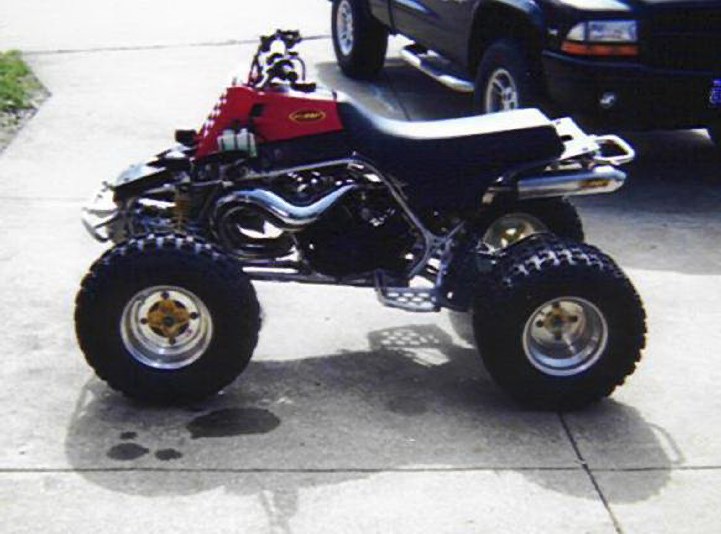 "TG 134's 1995 Banshee. Built for road racing. Check out the seat height and drag pipes.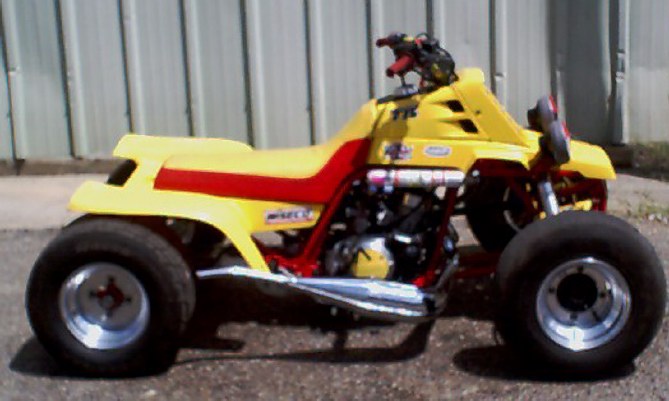 "Bercat" sent in these next 3 Banshee pics of his black&white 2001 Banshee. He's got it loaded full of aftermarket parts starting with
black Toomey T-5 exhaust pipes
with a K&N air filter with an Outerwear strapped onto a Pro-Flow air filter flange. Jetting is handled with a Toomey jet kit to dial in the jetting for the pipes and filter mods.

Bercat also runs with a boost bottle and a Vito's + 4 degree key to advance the ignition timing. Tires ar ITP Holeshots XC front and rears, and the tires are mounted on Douglas .190 alum rims. Nerf bars are DG alloys'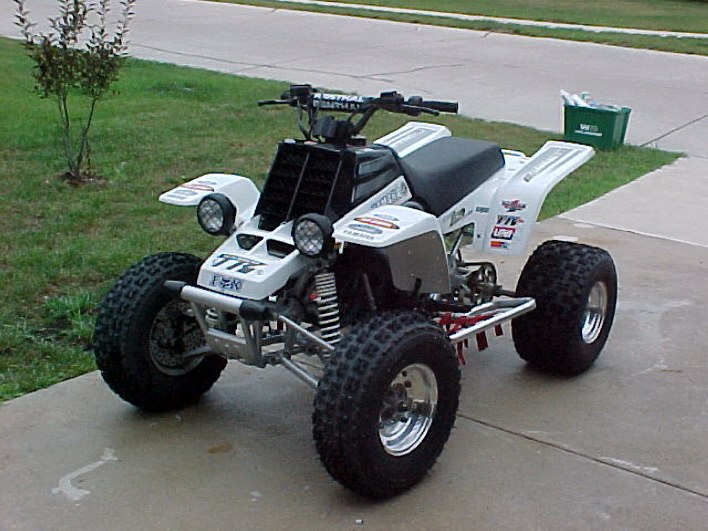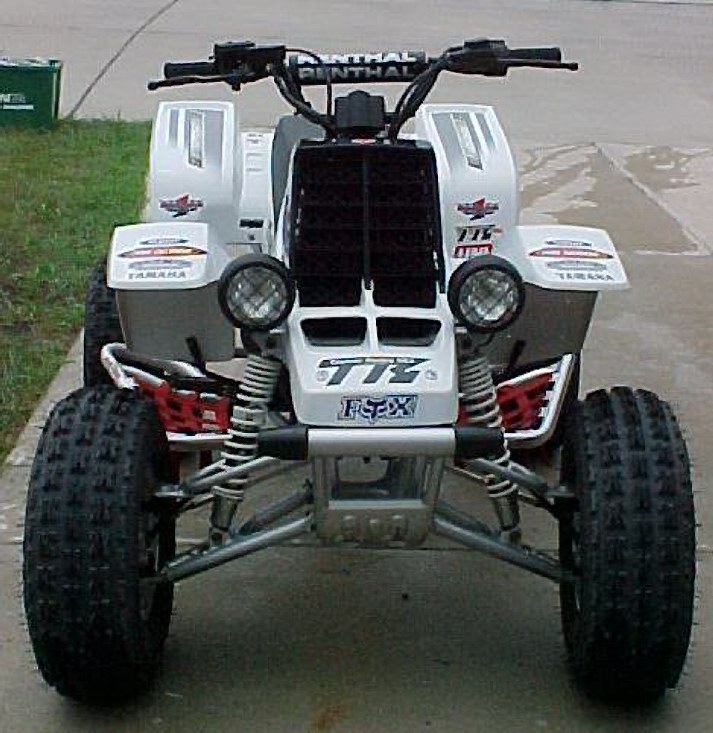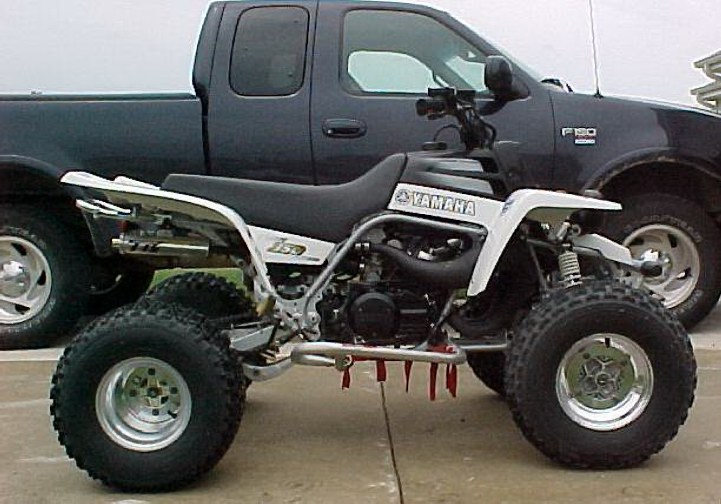 Banshee Zone Gallery Page 3