THE BANSHEE ZONE

Banshee Zone Gallery Page 6

Street legal Banshee eh.....

Check out this 2000 Banshee owned by J.J. from far far away in Durban South Africa. J.J. tells me he rides his Banshee at abandoned coal mines, sugarcane fields and at the local MX track. J.J.'s Banshee is road legal so he can cruise the streets as well !! The exhausts are FMF Fattys and a K&N filter is in the airbox. Alba needles and 320 mains. +2 adjustable cromoly A-arms and Goodridge braided hoses. A Pro-Design Coolhead and timing plate have been installed...... and its STREET LEGAL !!!!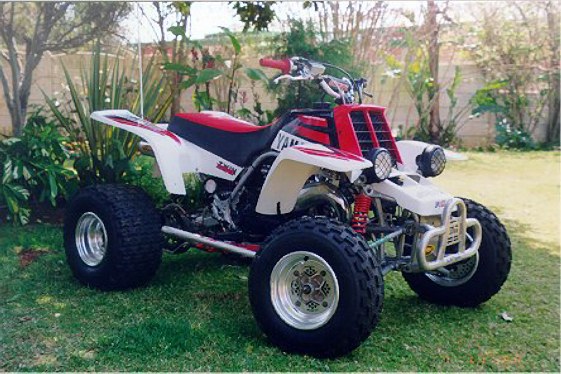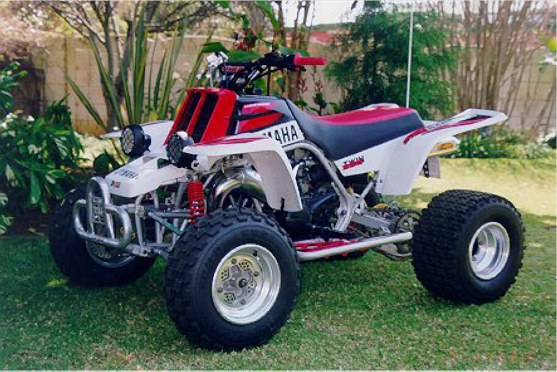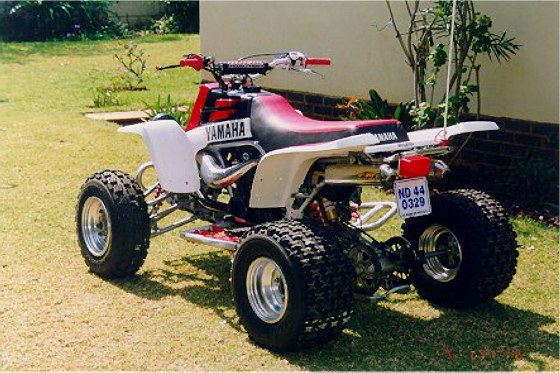 This red Banshee is property of "redyam350". Mike's Shee' got Toomey T5 pipes and a Pro-Design air filter system and he runs it with the airbox lid off. The head has been milled 25ths for more compression, and set of awsome Answer Pro-Taper handlebars have been mounted. Redyam350 uses ITP holeshot tires when he's roostin in the dirt and Sandskate's when he's roostin in the sand. Love the "all red" look..... A great addition to TBZ gallery.....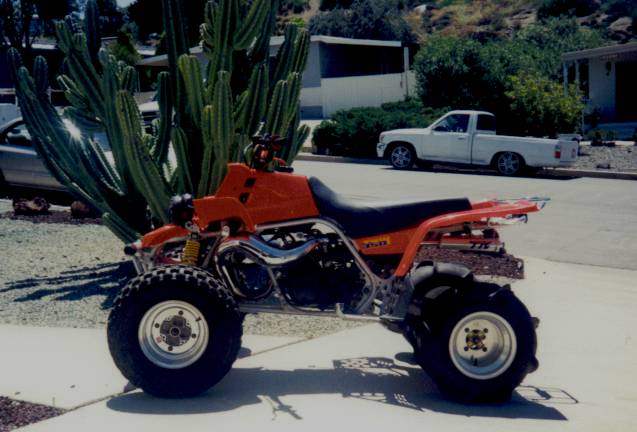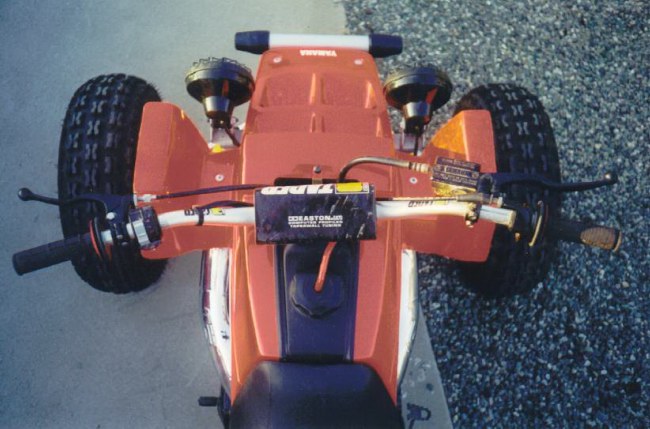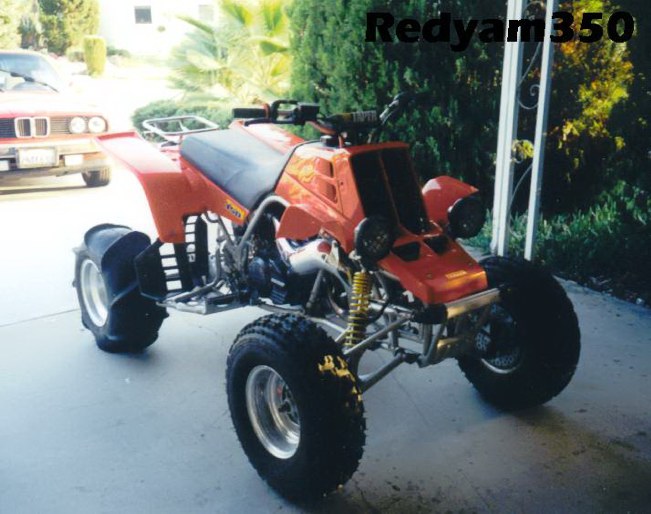 This blue, yellow and silver Banshee can be found tearing it up in sunny Yuma Arizona and is property of Frank Carrazco. Frank tells me the motor work is done by "Bo Knows Banshee" out of California. All metal on this quad is either chromed or power coated. This banshee does 4 second sand drags. Great Banshee Frank, it looks fast, send me some more info on the motor work !!


Darren rides his tricked out Banshee at Silver Lake in Michigan.... this bad-ass sand machine is loaded with aftermarket goodies. The exhaust system is a set of Bill's pipes with Sparkys on the ends, Wiseco Pro-Lite pistons size .020 over. A set Ram Valve reed cages with a set of reed spacers, a boost bottle and a Toomey 2:1 Air Filter System with an Outerwear handle the intake work. A Pro-Design Coolhead and a radiator cooler help keep the engine temps low. Cosmetic wise, Darren has new shaved Maier plastics with a custom number plate, Outerwear front shock covers, painted hubs and a new seat cover. The front bumper and the nerf bars are made by DG. The parking brake has been removed and a pair of Renthal handlebars are used. Got a Renthal sprocket too !! A Vito's Degree Key advances the ignition timing plus 4 degrees. Four new Douglas blue label rims with Holeshots in the dirt and a set of paddles for the sand put all the power to the ground....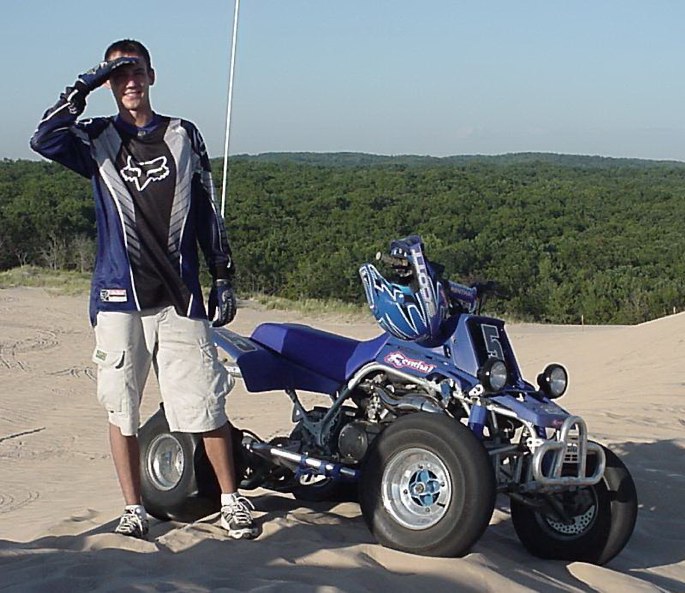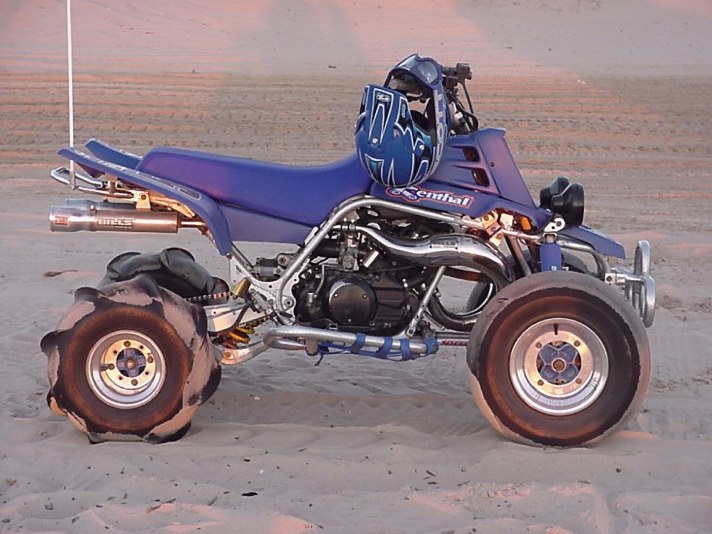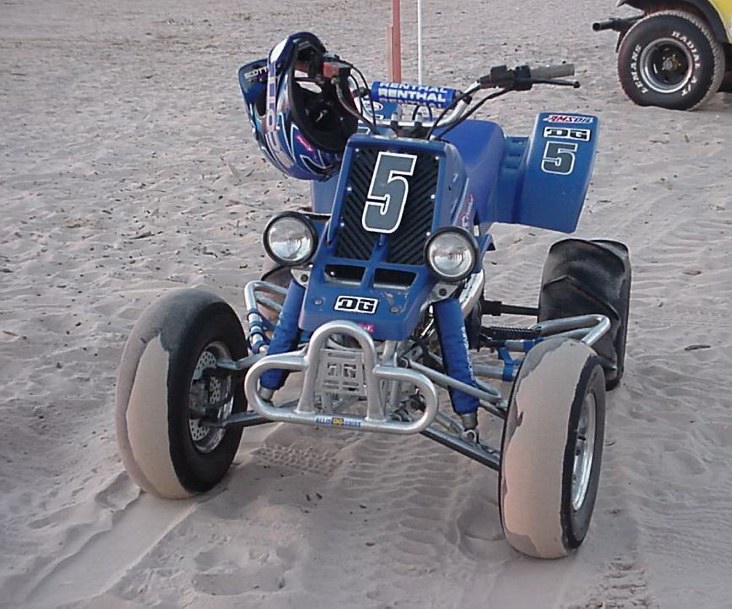 Banshee Zone Gallery Page 6